For the best tasting, fresh and mouthwateringly delicious pizza's.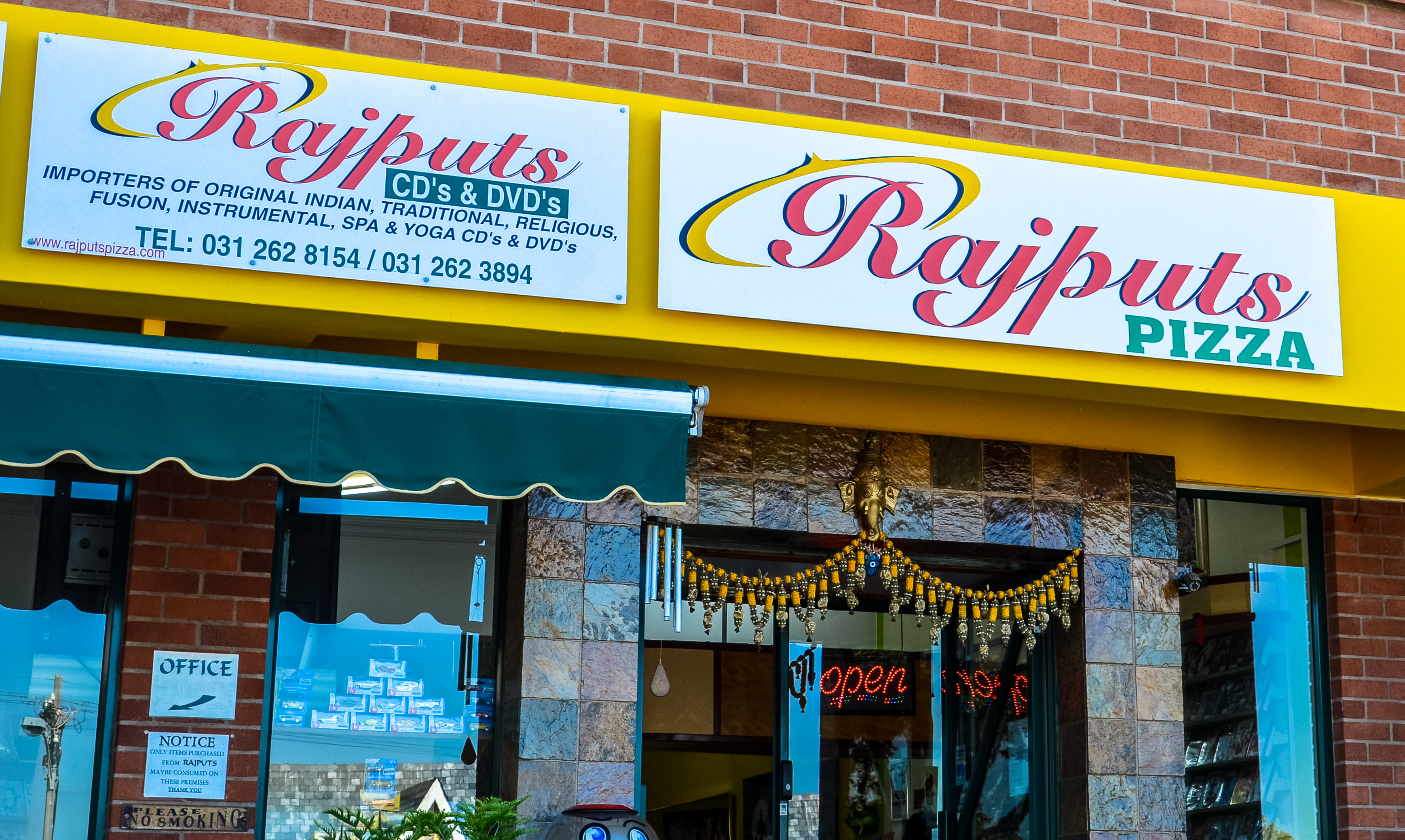 Rajputs opened its doors on the 15th of December 1994. Our first establishment was situated at 300 Mountbatten Drive, Reservoir Hills, Durban.
RAJPUTS TRADITIONAL PIZZAS WITH AN INDIAN TWIST.
Separate Vegetarian Oven and Cutting Utensils.
In 2009 Rajputs Pizza was awarded 1st Place for the Best Pizza Place by readers of the Independent Newspapers Kwa-Zulu Natal, Your Choice Awards.
Rajputs are importers of the finest selection of Original Indian, Traditional, Religious, Fusion, Instrumental, Spa and Yoga CDs and DVDs.
11AM – 13:45PM (Breakfast / Lunch)
16:30PM – 18:30PM (Dinner)

Quality Food
The utmost care and fresh ingredients are used when making your pizza.
Starred Chef
Naina and Chan have been in the industry since 1994.

Best Service
The service is always friendly, warm and inviting.
DVD Hiring
Why not get a DVD to enjoy watching while you eat your yummy pizza?
Address
7 Shannon Drive, Reservior Hills, Durban, 4091
Contact
Email: ncrajput@hotmail.com
Tel: 031 262 8154 // 031 262 3894